Education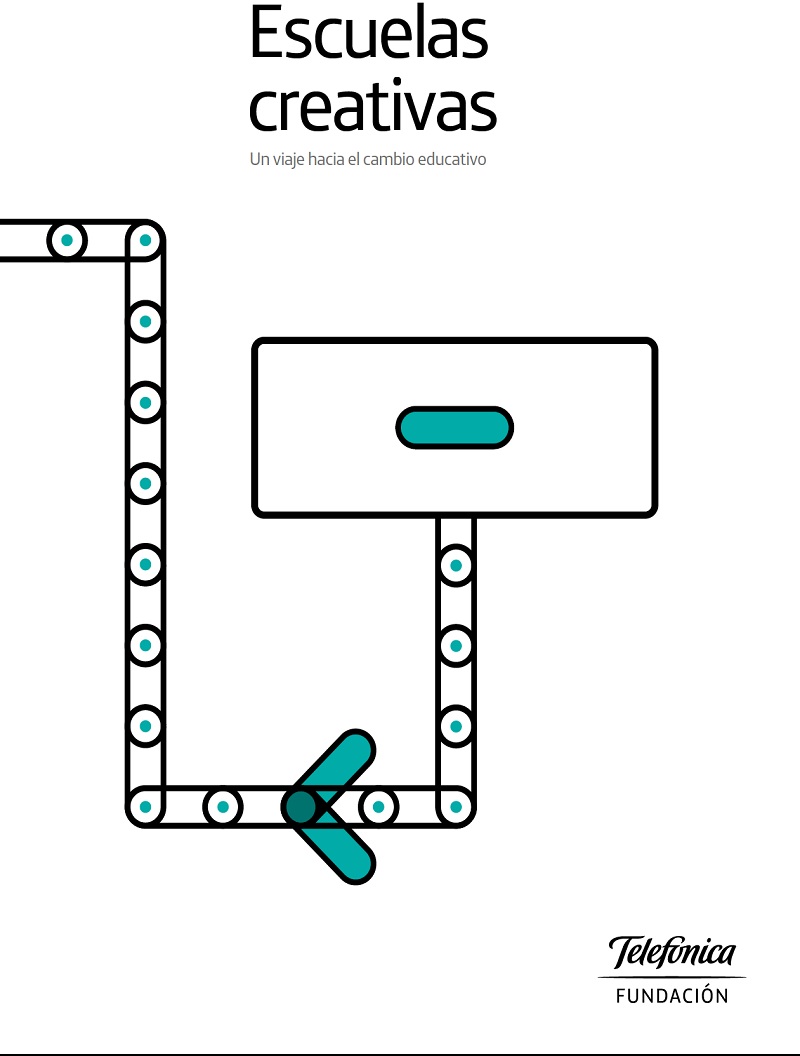 Description
This publication is divided into seven volumes and aims to develop the creative genome of educational centers, their teachers and their students. It is the culmination of the Creative Schools project, developed by Fundación Telefónica, through which it has been possible to transfer to education the method of creativity and innovation that chef Ferran Adrià uses in gastronomy.
In the first of the books the project is contextualized and also the need to include creativity in the current processes of educational change that the school is experiencing. In addition, five guides are included that develop this method of innovation in a practical way, two directed to centers and another three for teachers. To close the collection, the seventh book includes the results obtained through the experience of the 17 centers that participated in the project during 2017.
The specific theme of each guide is the following:
Center sapiens
It is a useful guide to promote the transformation of educational centers by helping their teachers, management and innovation teams in their transformation processes. It is designed to help generate and implement a transformation plan in educational centers and institutions and has complementary material that facilitates reflection, efficiency and creativity in the different steps of the process.
Center genome
This guide is addressed to all the members of an educational center. Its objective is to reflect on the creative personality from three perspectives: the creative personality of the leader, the team and the educational community as a whole, understanding that the latter must ultimately be creative. and has to be oriented to innovation in order to generate true educational transformation.
EduSapiens
This guide makes a translation of the Sapiens methodology built through the experience of Ferran Adrià and his team at elBulli to apply it to educational centers. It is designed mainly for teachers and in that sense a step-by-step proposal is made for the design of educational experiences.
My creative genome
It is a guide for teachers who trust in the creative potential of their students. It aims to make visible and put into operation the attitudes, abilities and skills that will help students to achieve creative solutions when faced with new challenges. It provides a series of proposals so that students can perform a self-assessment and discover the creative superpowers they have and become aware of their creative potential.
Learning menu
It is a guide to help teachers to program their classes in a divergent way and to question classroom practices, losing the fear of being creative when planning them. This guide includes some of the creativity techniques that were used in the elBulli restaurant, led by Ferran Adrià, adapted to the educational field: inspiration, adaptation and association.