The largest hackathon in Spain brought together more than 1,300 young hackers to seek technological solutions to current social needs.
HackForGood held its 8th edition from 20 to 22 October simultaneously in several venues throughout Spain. Fundación Telefónica, in our aim to make technology improve people's lives, collaborated with the event by turning our 42 programming campuses into places with full participation in this innovation event with a social purpose. 

Nearly 240 students from 42 Madrid, 42 Barcelona and 42 Malaga took part in Spain's biggest hackathon. The 8th edition of this event, organised by the Telefónica Chairs network, the Polytechnic University of Madrid, Haz Lo Posible Foundation and Mashme, brought together more than 1,300 people over two days, including university students, design school students and staff from one of the 24 participating universities. 
The aim of the competition was to come up with technological solutions that improve people's lives in different areas. The winners of this first qualifying round have received cash prizes, as well as other additional awards and, in addition, the top three are also eligible to win one of the national prizes of this year's edition. There are more than 50,000 euros in prizes!
Artificial intelligence, an ally to improve our lives 
42 Barcelona campus had the participation of seven groups with members from the Universitat de Barcelona, Pompeu Fabra, Rovira i Virgilli and Politècnica de Catalunya, in addition to the programming campus itself. 
The solutions that made the winners' podium were: 
DataHelpUs: the people who developed this solution have applied artificial intelligence to the early detection in social networks of possible cases of depression. 
Intelligent Recycling: the second prize went to this project which, thanks to a machine based on artificial intelligence, detects the types of waste and classifies them for subsequent recycling.
Grand Band: the participating team proposed the creation of an electronic device that can improve the lives of the elderly by analysing their vital state.
For its part, 42 Malaga campus also hosted this day of innovation in which six groups, with the participation of students from the UMA and the campus itself, developed their proposals. 
The three groups that came out on top were: 
HackForEnergy:

a solution that seeks, thanks to technology, to enable anyone to reduce their electricity consumption and save on their electricity bill.

Proyecto Iris:

this project uses artificial vision to control, manage and optimise cultural spaces and long queues.

Identithor:

the team developed a digital identity verification system based on blockchain structure. 
In Madrid, the programming campus brought together more than a hundred participants. The winners of this qualifying round were:
IsidroID. An application for access to digital services designed to help people with hearing and visual difficulties. Its objective is social inclusion and improvement of the quality of life of this group.
Fed up women. A mobile app to promote culture and assistance to museums.
Playpsych. A platform that applies technological development with a focus on mental health got third place.
In all the campuses, we had the collaboration of our Telefónica volunteers, as well as some of the boys and girls who are currently studying at the programming campuses in Madrid, Malaga and Barcelona. 
Fundación Telefónica would like to thank all the participants for their dedication, commitment and good ideas to build technological solutions that make our world a much more humane place. 
We would also like to wish all the winners the best of luck for the next phase: let's go for it in the national phase!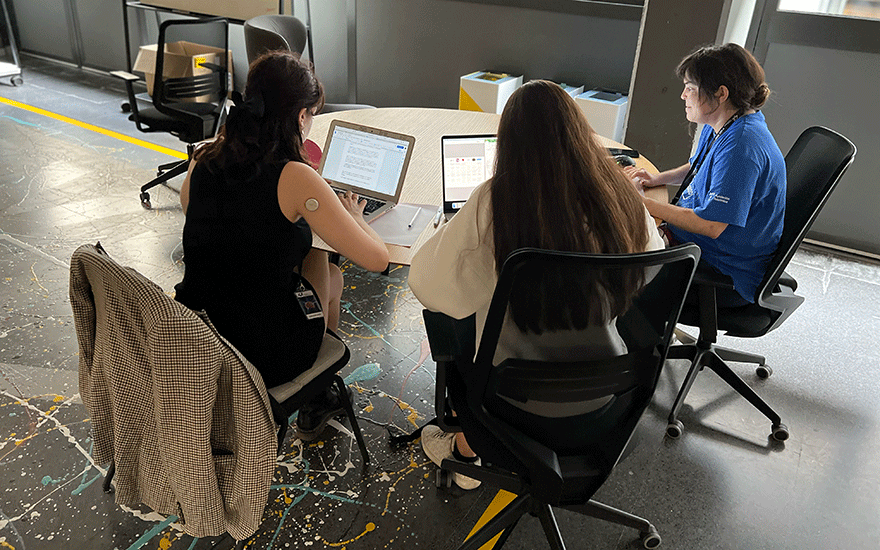 Some images of #HackForGood
Some images of #HackForGood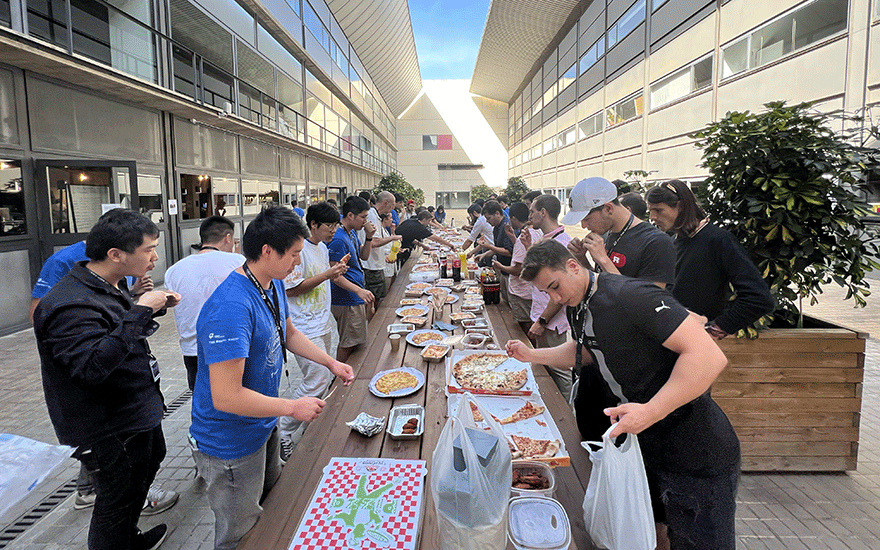 Some images of #HackForGood
Some images of #HackForGood
Some images of #HackForGood
Some images of #HackForGood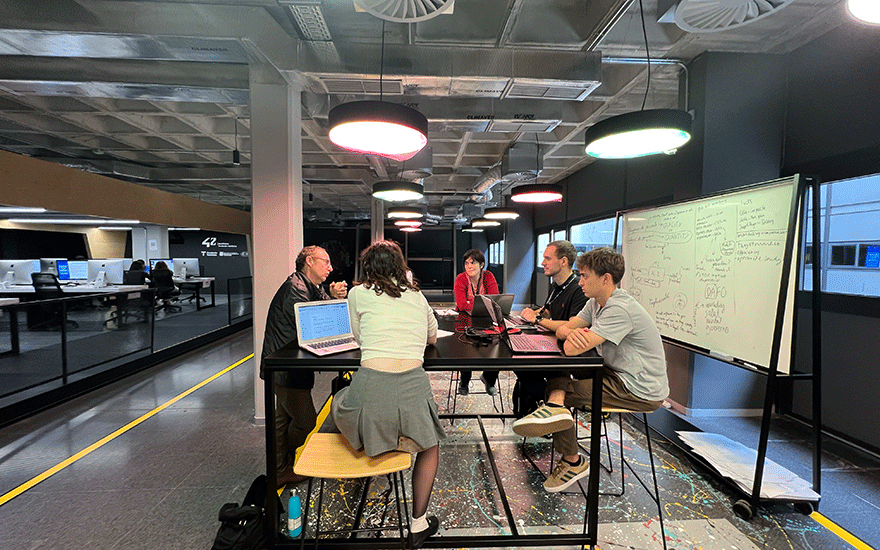 Some images of #HackForGood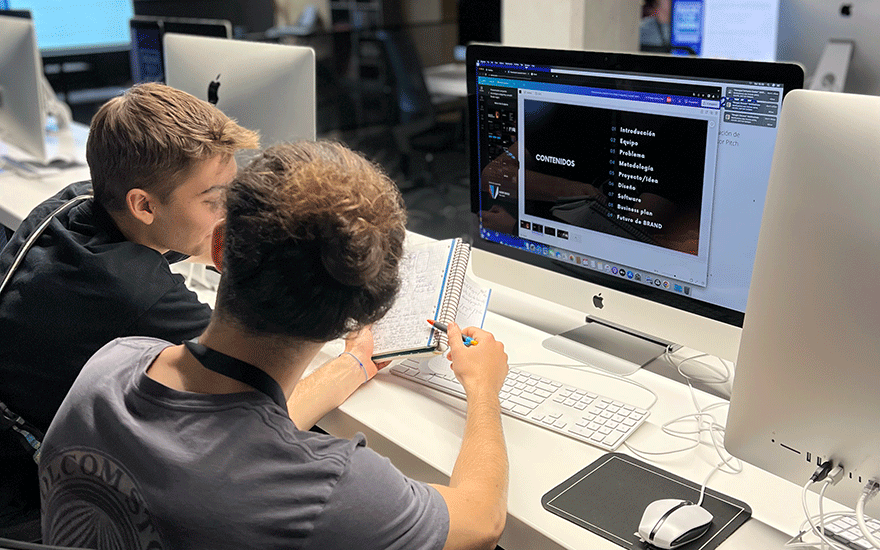 Some images of #HackForGood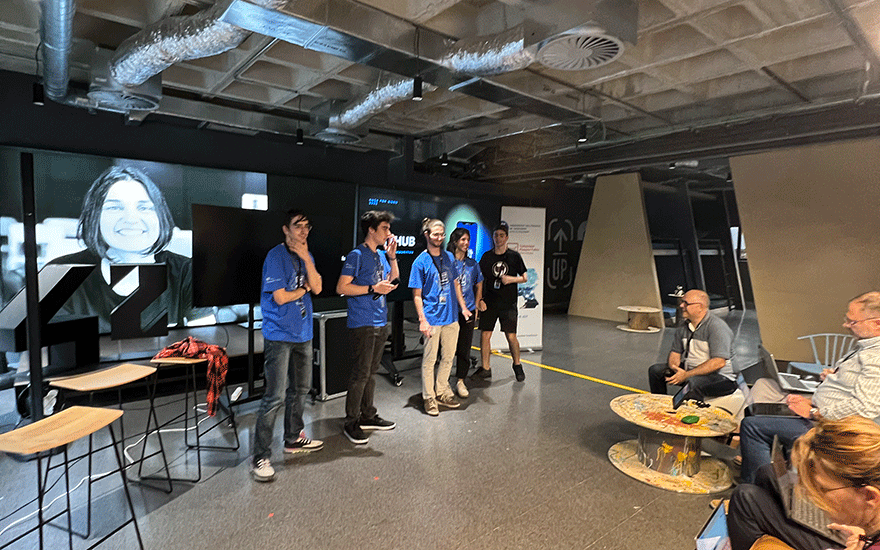 Some images of #HackForGood
Some images of #HackForGood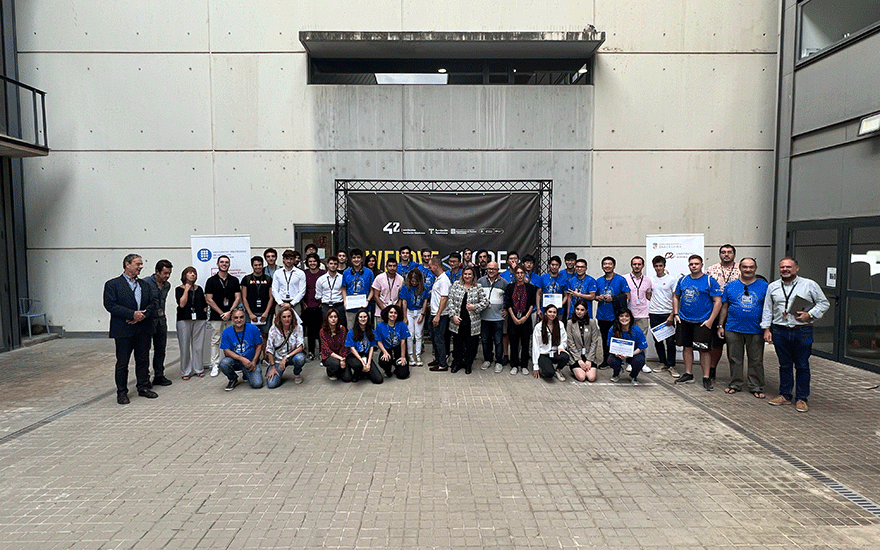 Some images of #HackForGood
Some images of #HackForGood