A strategic alliance for the digital transformation, competitiveness and sustainability of our country's major productive sectors.
Through the "Profesionales 4.0" programme, launched together with CEOE and in collaboration with the sector's employers' associations, more than 36,000 professionals from the construction, transport and fruit and vegetable agri-food sectors have already received free training to improve their digital skills.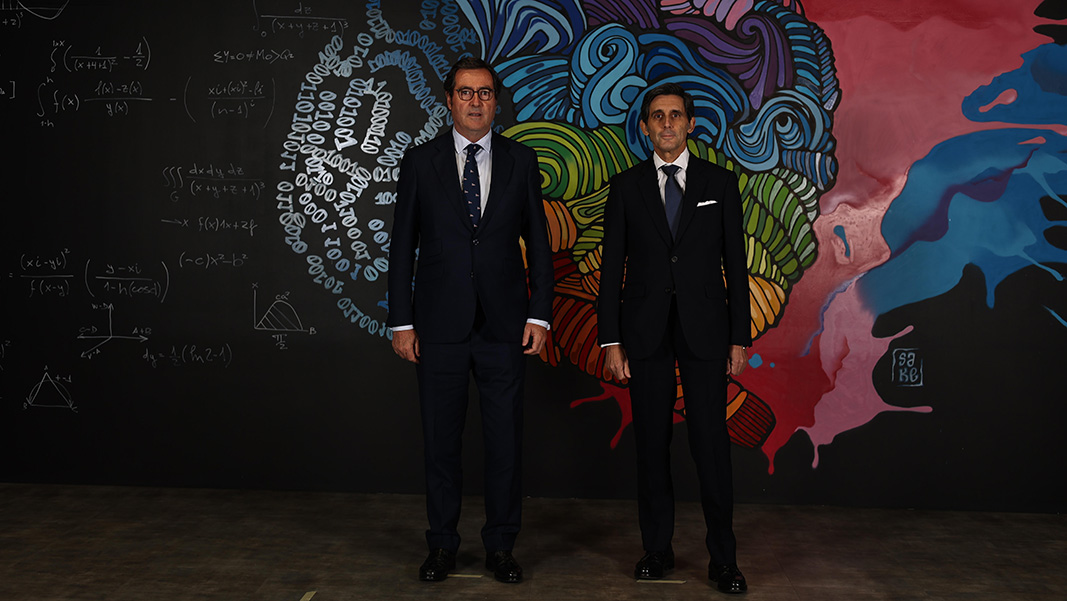 This strategic alliance with CEOE is a present and future commitment to promote digitalisation, the application of new technologies and to make the construction, transport and fruit and vegetable agri-food sectors more competitive and sustainable. This was highlighted by the presidents of Telefónica and Fundación Telefónica, José María Álvarez-Pallete and the president of CEOE, Antonio Garamendi, at an event at Telefónica's headquarters.
The digitalisation of the different productive sectors is one of the great challenges for the future of Spanish institutions and companies. The pandemic made clear the need for an accelerated transformation of the country's business fabric and new technologies have become essential to boost production processes and generate new job opportunities.
More than 36,000 people from Spain, Ecuador, Peru, Argentina, Chile, Colombia, Mexico, Venezuela and Uruguay have participated in "Profesionales 4.0", a free online training programme that we promote together with CEOE to digitise certain productive sectors and face the multiple challenges to maintain their competitiveness and sustainability.
At Fundación Telefónica we connect people with employability, to generate equal opportunities through digital training.

José María Álvarez-Pallete

President of Telefónica and Fundación Telefónica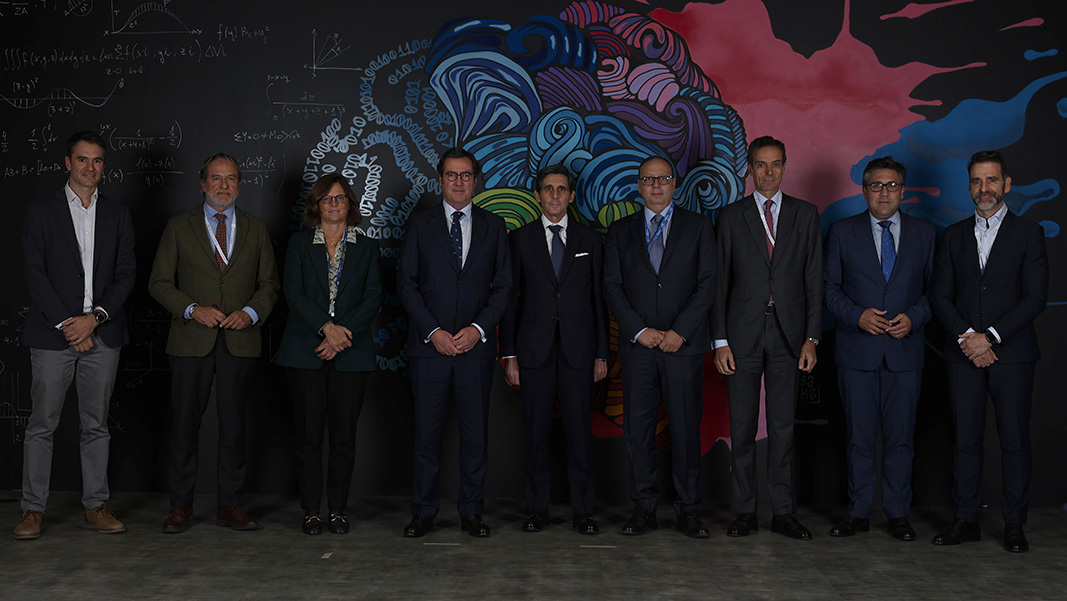 Pie de foto de familia: From left to right: Luis Miguel Olivas, director of Employability and Educational Innovatio Fundación Telefónica; José María Zalbidea, Secretary General FEPEX; Carmen Morenés, managing director Fundación Telefónica; Antonio Garamendi, president of CEOE; José María Álvarez-Pallete, chairman Telefónica and Fundación Telefónica Telefónica; Marcos Basante, President ASTIC; Rafael Barbardillo, president CONFEBUS; Pedro Fernández Alén, president of CNC and Juan Carlos Tejeda, director of the Education and Training Department CEOE.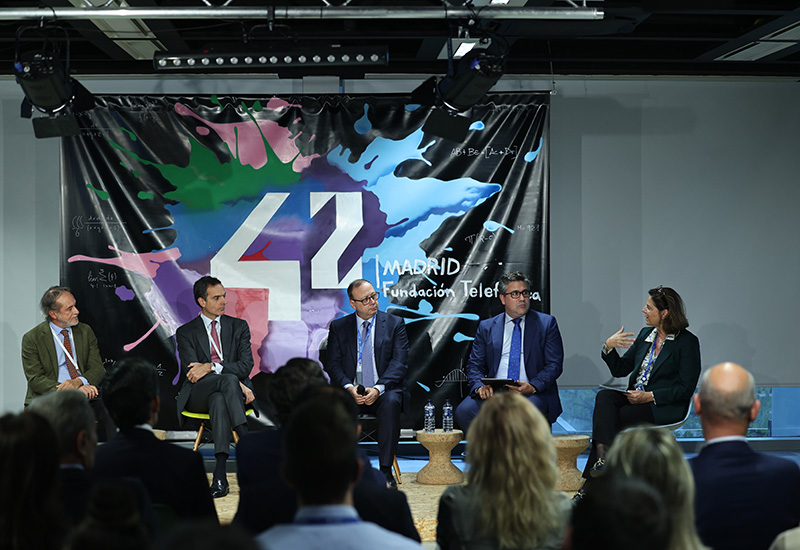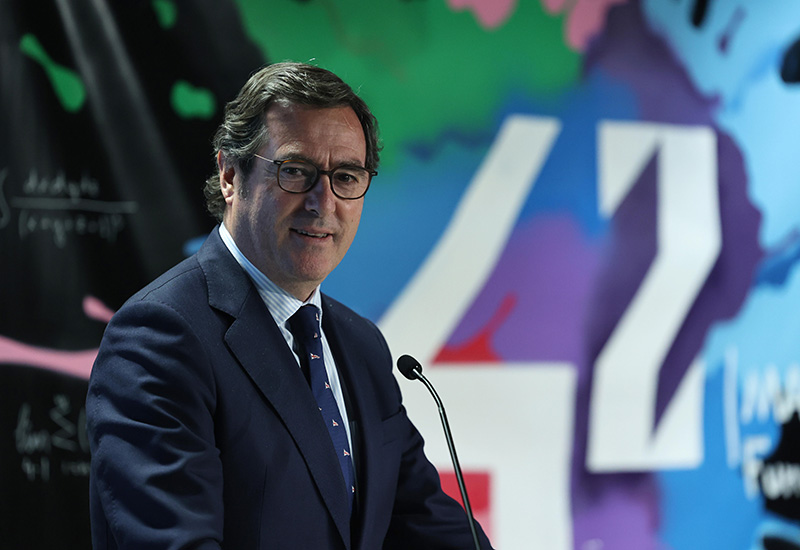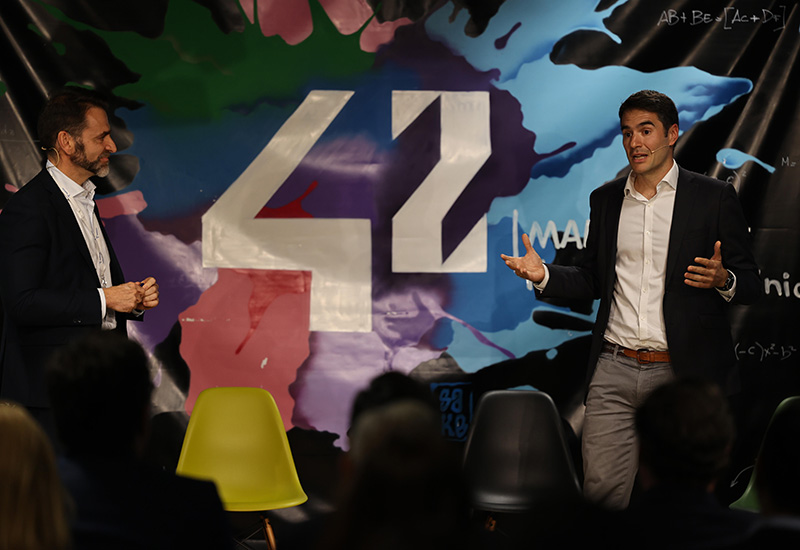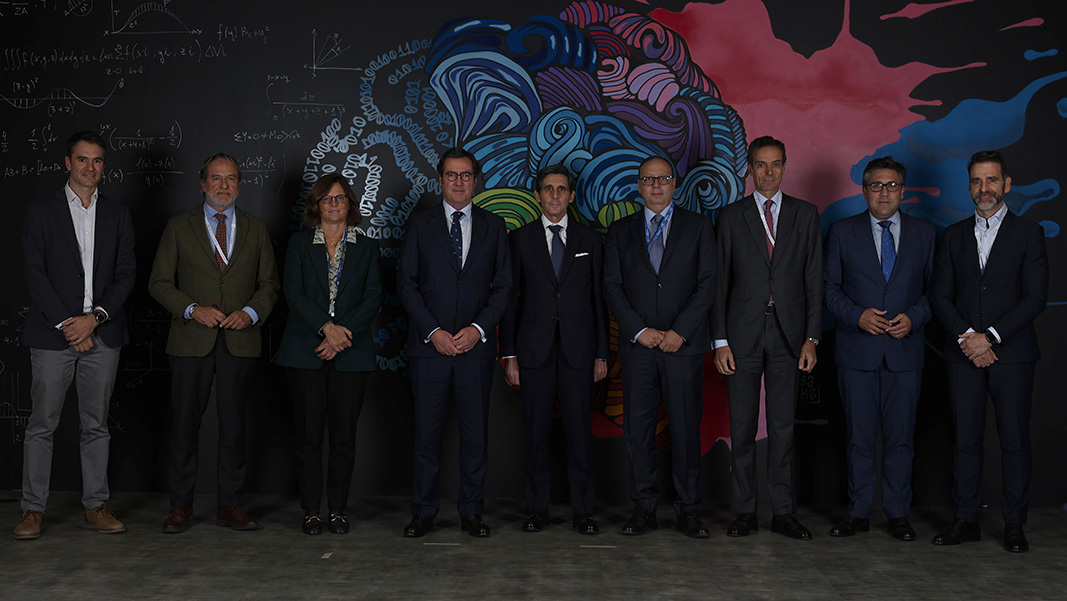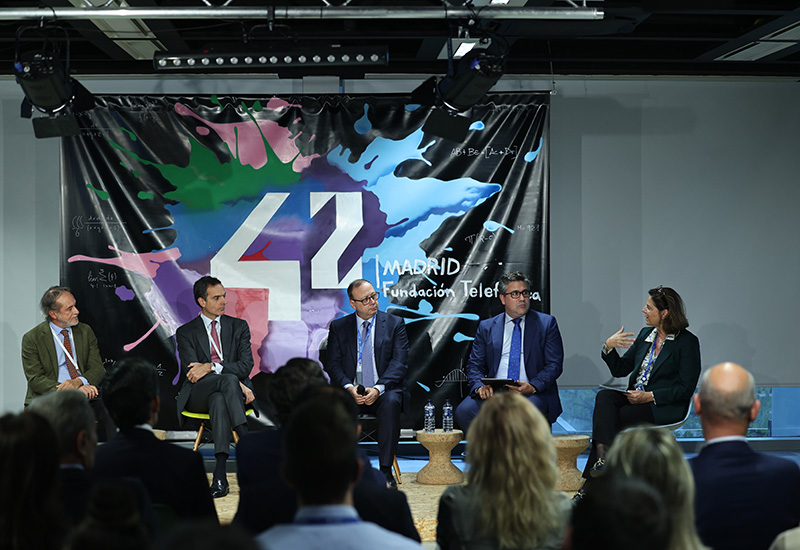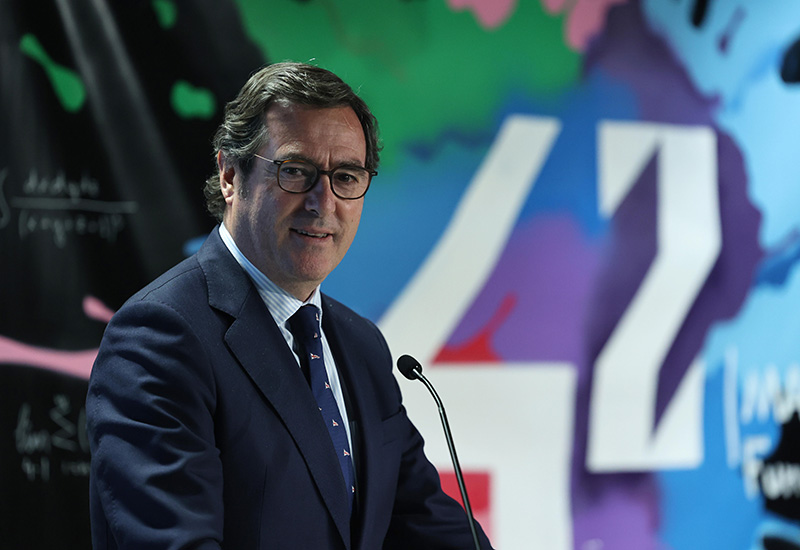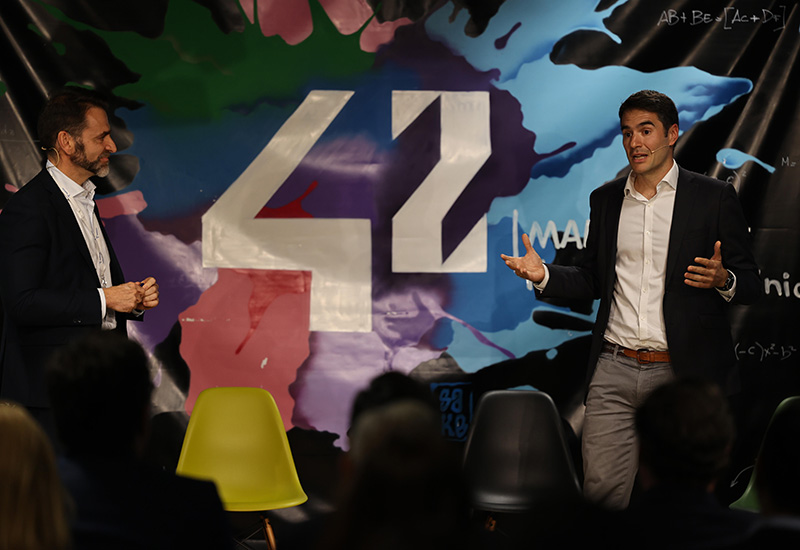 Nanogrades: a commitment to digitalisation
In 2020, both entities reinforced their mutual commitment to improve the digital skills of workers in the main sectors of economic activity. We started the training proposal with the launch of the Construction Nanograde, which this year we have extended to the Transport and Horticultural and Fruit and Vegetable Food sectors, with a firm commitment to training in new digital skills (upskilling) and in the professional recycling of their employees (reskilling).
The purpose of these free online training programmes is to enable professionals in these sectors to acquire the technological skills most in demand in the labour market, among them:
– Big data
– Artificial intelligence
– Blockchain
– Internet of Things
– Robotics and drones
For years, Fundación Telefónica has been committed to digital training so that people can apply for the most in-demand jobs in this digital era. Thanks to this alliance, we offer all people employed in these sectors the possibility of acquiring or improving their professional profiles with the most sought-after technological skills. These skills are necessary for construction, transport, and agri-food to become leading sectors in the application of technology.