Telefónica is one of the largest telecommunications companies in the world in terms of market capitalisation and number of customers. Using the best landline, mobile and broadband networks as a basis, as well as an innovative range of digital services, the company is transforming into a 'Digital Telco', which places it in a very advantageous position to satisfy the needs of its customers and attract growth in new revenues.
Telefónica
Edificio Telefónica – C/Fuencarral, 3 28004 Madrid
About Telefónica
Telefónica is a wholly private company that has 1.5 million direct shareholders and trades on the continuous market of the Spanish Stock exchanges and also the London, New York, Lima and Buenos Aires exchanges.
Fundación Telefónica is filed in the Register of Foundations of the Trusteeship of the Ministry of Education, Culture and Sport under number 359.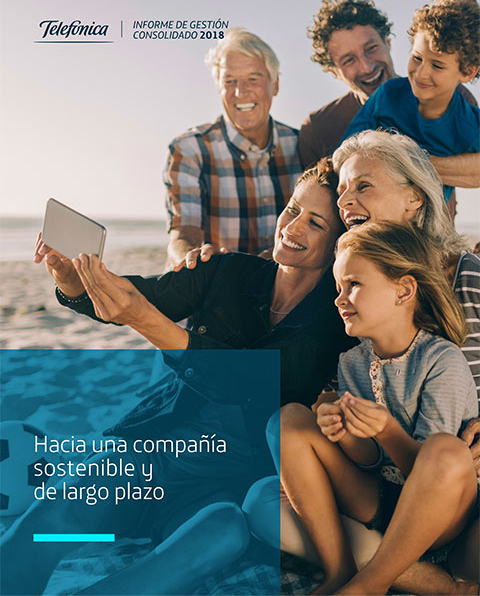 Telefónica in figures
Telefónica is one of the main providers of telecommunications in the world. Our objective is to create, protect and promote landline and mobile connections for our customers, helping them to take control of their digital life.