Exhibition
Title
Transformations. Spain in the 1920s in Telefónica's Photographic Archives
Transformations brings together a collection of magnificent images from the mid-1920s, taken by a team of photographers who worked on the conception of an unusual collective imaginary in Spain
More info about this travelling exhibition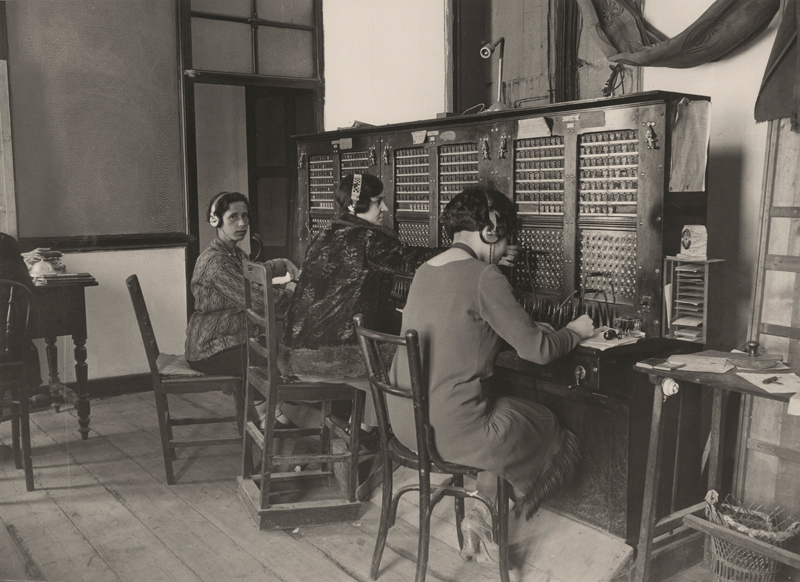 The most representative photographers or graphic reporters of the time were hired for the documentation work of the Compañía Telefónica Nacional de España (CTNE), who, while bearing witness to a series of technical innovations, did not fail to reflect with a high artistic component the fascination with the emergence of new social habits, new professions and the changes in the rural and urban landscape.
More info about this travelling exhibition (pdf)
TAKE A LOOK AT THE COMPLETE CATALOGUE OF AVAILABLE EXHIBITIONS
Among the authors of the CTNE archive, we must highlight Marín, Alfonso, Gaspar y Contreras and Vilaseca. This group of photographers found a way to combine the paid work of Telefónica with a creative and original attitude towards the photographed, managing to transform the documentation of the telephone poles and cable laying into an extraordinary series of photographs that combine the artistic with the documentary. The exhibition is completed with a selection of short films from the early twentieth century that allow us to understand the scope of this unique documentary recovery project.