Exhibition
Title
'Tête de mousquetaire a la pipe', by Pablo Picasso
20 February to 24 May 2015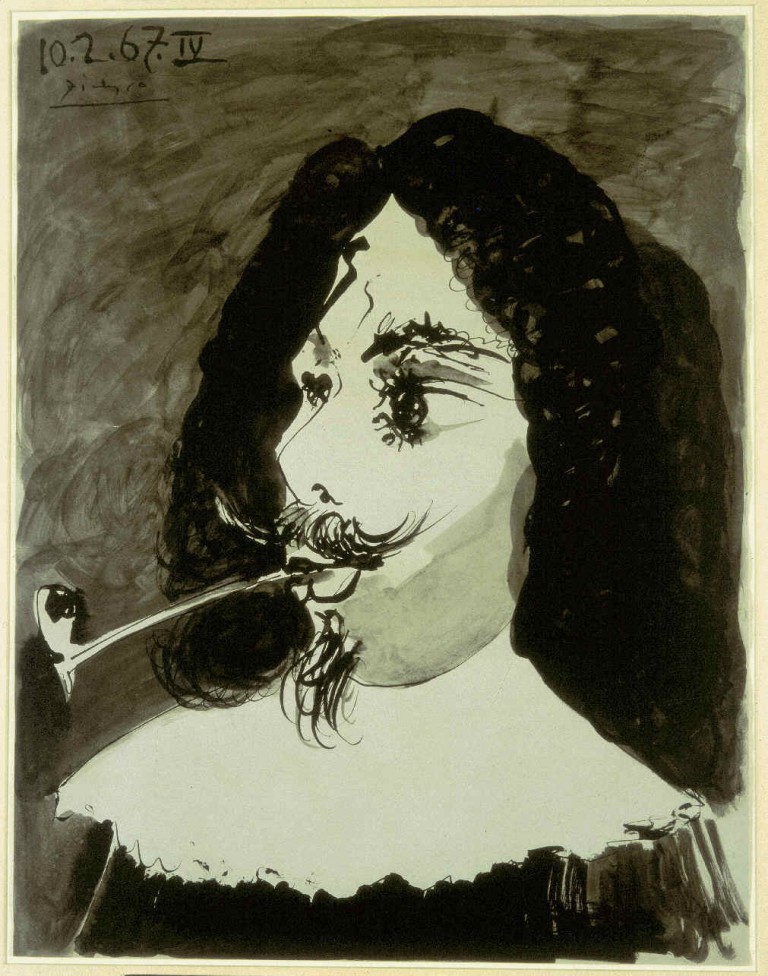 N° Inv. 10/79 ( CA 447 )
Author: PICASSO, Pablo
Title: Tête de mousquetaire a la pipe
Date: 1967
Size (w/f): 60 x 47 cm
Technique and support: Ink wash painting
Is part of the exhibition "The First Picasso. La Coruña 1891-1895" on display in the Museo de Belas Artes da Coruña from 20 February to 24 May 2015.