Exhibition
Title
Shirin Neshat. Written on the body
The exhibition brings together a selection of works in which the body becomes the showcase for some of the most complex issues concerning the idiosyncrasies of the Islamic world.
Place
Espacio Fundación Telefónica. C/ Fuencarral 3, Madrid.
Date
From 6th June to 1st September 2013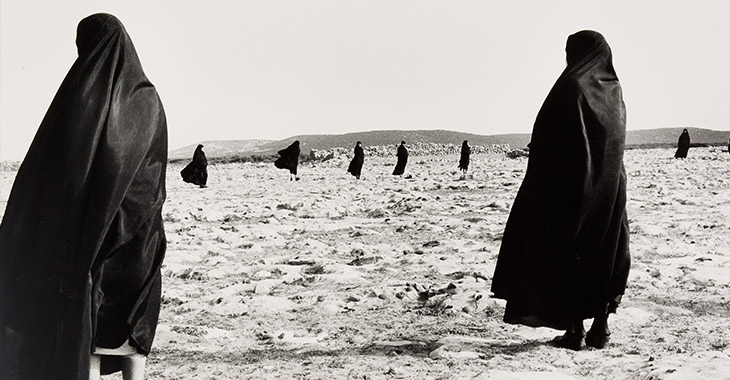 In it and through it, Neshat tells us of gender differences, which impose different methods of representation, the stereotypes that the East and West confront, and also the stereotypes within Islamic society regarding women, nostalgia for the past, and the profound transformation that has taken place in a region with over 2,000 years of history.
Returning to Iran after a long period abroad, Neshat was deeply moved by the unrecognisable country that met her eyes, a shock that brought with it, on the one hand, an explosion of creativity and, on the other, a look at the more spiritual face of Iran. Her photographs and video projections therefore have a markedly ritual element. The poses of the subjects recall atavistic religious ceremonies. Chants and ancient dances are embodied in contemporary political and social events.
Alluding to tradition but with a different intention is another use that the artist makes of the combination of calligraphy and figurative representation typical of Persian art. A game of opposites, in fact, to show the duality with which women cope in the Islamic world. Shirin Neshat. Written on the body, a tour of an intimate, non-conformist viewpoint that is free but at the same time linked to her Islamic heritage, that transcends the dramatic happenings in the world today through poetry.