Exhibition
Title
Photopress – 37th National Exhibition of Photojournalism
Photopress seeks to stress the importance of art and communication in the building of the Chilean national history, and also tries to attract children, young people and adults towards the world of photography.
Place
Espacio Fundación Telefónica Santiago, Chile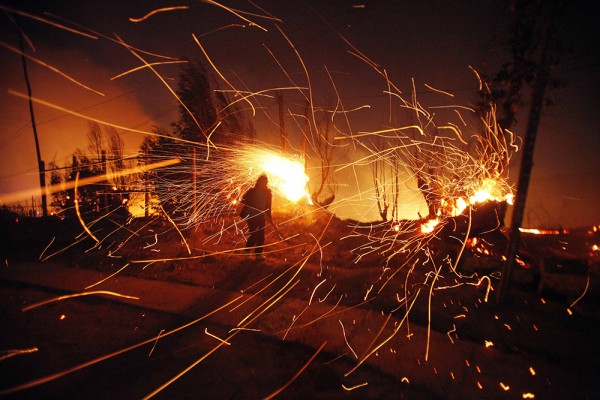 Photopress aims to rebuild the visual memory of Chile based on a free approach to the main aspects of society. It is also a way of deploying the value of the photographer´s work and its role within journalism by its power to show, unveil, report and denounce different realities, cultures and the country´s historical events.
The first edition of this exhibition took place in 1950 and was named Experimental Photograph Contest. Later on its name changed to National Exhibition of Photojournalism and today it is called Photopress.
Photopress consists of more than 2,000 images by 103 photographers working in Chile or abroad. The 37th edition awarded 152 photographs by 38 authors regarding their quality and their informational power. These works have registered diverse social, cultural and political items concerning the Chilean society and have been classified into several categories: Press, Portrait, Public Person, Sport, Daily Life, Culture end Entertainment, Nature and Environment and International.