Exhibition
Title
Jules Verne. The boundaries of imagination
The great French writer Jules Verne (Nantes, 1828 – 1905) imagined a wealth of fantastical worlds while barely moving from his study, somewhere limited in space but infinite in its creativity.
Place
Espacio Fundación Telefónica. Madrid. Spain
Date
November 6, 2015 - February 28, 2016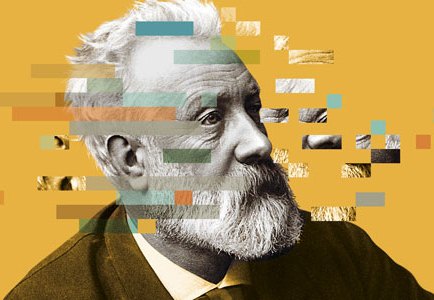 The exhibition that takes you an a journey through the Vernian universe at Espacio Fundación Telefónica Madrid from November touches on the boundaries, sometimes invisible and not always necessary, between fact and fiction. The question is: can limits ever be put on the wonderful ability to imagine?
Verne is the source of the curiosity, sense of adventure, discovery and knowledge of many readers who, on reaching adult age, hoped to attempt what the author imagined. He managed to create such a plausible imaginary world thanks to his profound interest in science, exploration and technological innovations. His perfectly documented novels mapped the known world and opened up the doors to other fantastical or intuited universes.
Curated by María Santoyo and Miguel Ángel Delgado, responsible for the project Tesla: His is the Future, shown at the Espacio Telefónica last year, Verne, the Boundaries of Imagination advocates a review of the legendary author by means of a fascinating journey through his characters and his inventions, the world that surrounded him and, above all, the world he inspired: an evocative and original overview of one of the great figures of universal literature.