Telos Magazine
Title
Telos 118. Future Scenarios
Author
Fundación Telefónica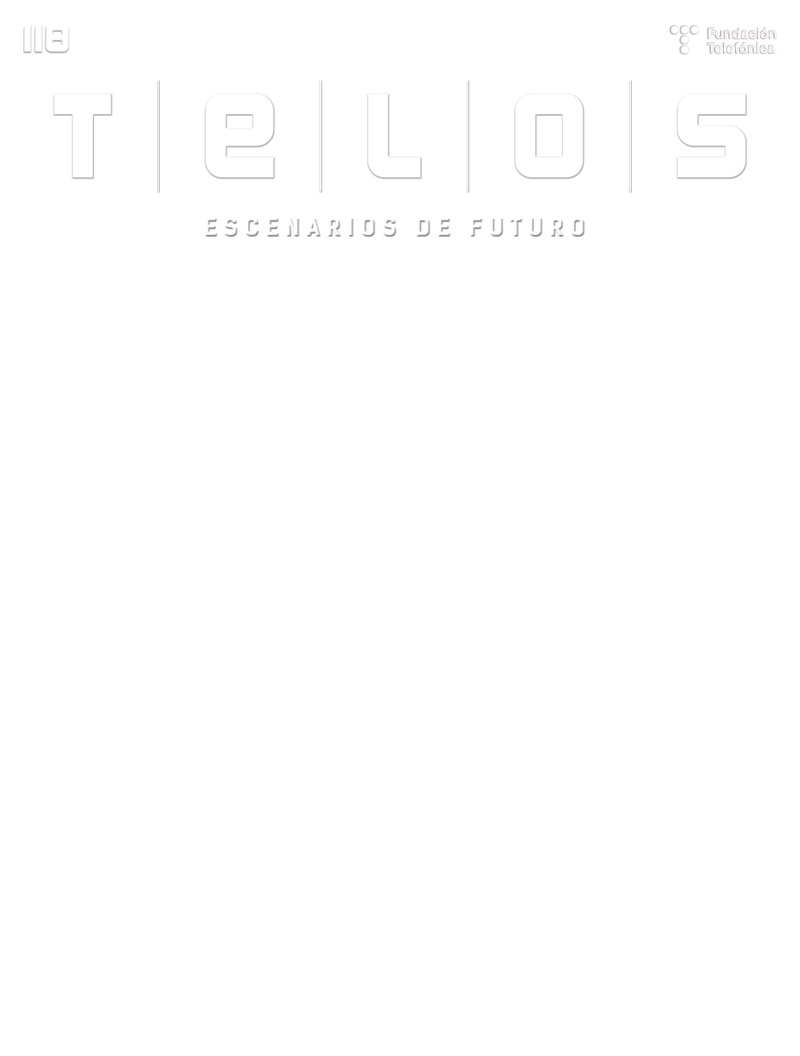 Description
The authors of TELOS 118 certify that we live in post-normal times, a historical and social moment characterized by complexity, chaos and contradictions. The three "Cs" of our time make it more difficult for global society to look forward, analyze the causes of problems and, beyond immediate solutions, propose desirable, utopian scenarios and solutions to achieve them.
In post-normal times, in which a part of the citizenry yearns for the old normality, there is a permanent sense of urgency and the future is perceived as a runaway train hurtling towards the unknown. Uncertainty and mistrust reign in our fellow men, there are doubts about institutions and even that science and technology contribute to the common good and not just to the interests of a few.
With the contributions received we have reached a conclusion: beyond data and information, the design of futures is a combination of analysis, vision and imagination. Lots of imagination and desire. For any of them to become a reality, individual will and collaborative effort are essential.
The blank cover is the summary of it all. In post-normal times, the design of futures is conditioned not only by lived experiences but, in a decisive way, by the ability to create and build the dreams of each individual in a global and interconnected society.