Telos Magazine
Author
Fundación Telefónica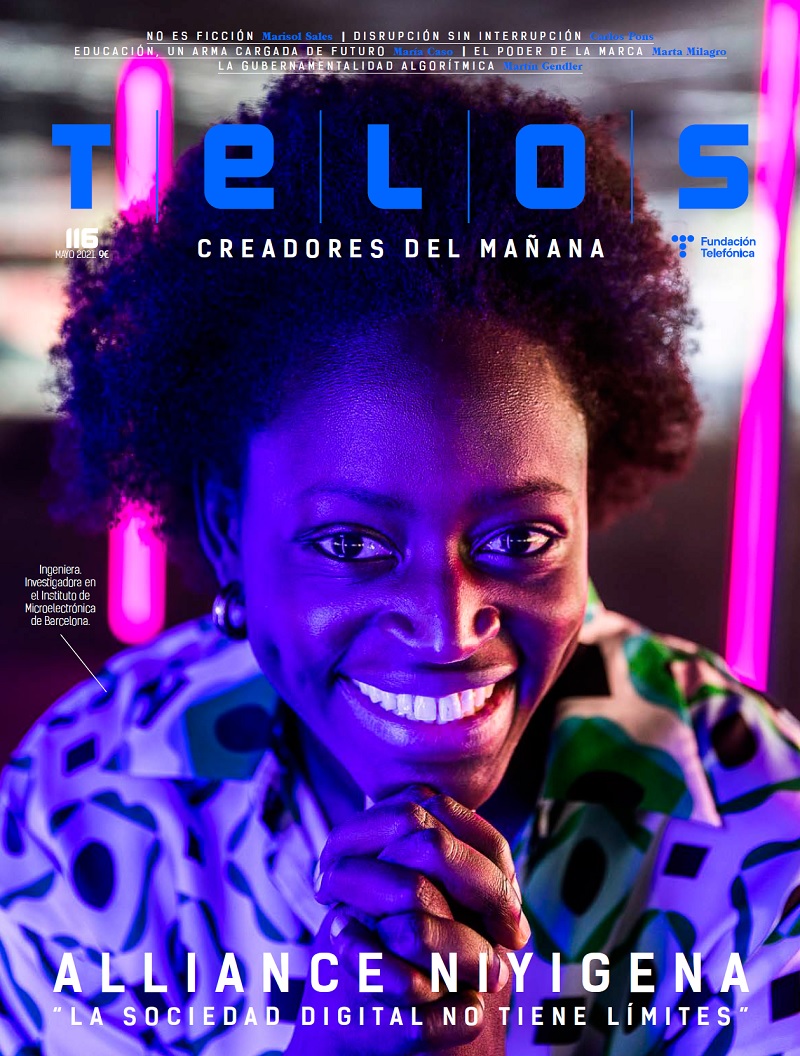 Description
With TELOS 116 we want to know the wishes and priorities of those who will be in charge of decisions in the coming years and, above all, of those who will be in the task of making the necessary adjustments so that imbalances are corrected and do not put a problem at risk. sustainable, continuous future.
COVID-19 has put us on guard against a reality that threatens our very existence and that of how many species inhabit the Earth. It is not easy to recognize the end of a stage, the exhaustion of an obsolete industrial model and give up on continuing to live, consume, work, govern ... according to criteria and values ​​that have brought us here.
In the immediate future, the world will be ruled by millennials and they will be pushed by the centennials, the first generation of young people born into an entirely digital society, dominated by social networks, mobility, instantaneity; marked by the COVID-19 pandemic and inequality in all areas - from the economic to access to education and / or the Network itself.