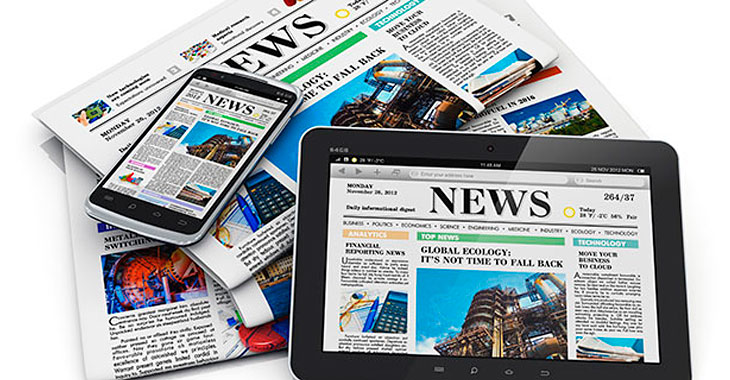 Fecha: June 2015
Lugar: Espacio Fundación Telefónica Madrid
The 3rd Seminars on Data Journalism and Open Data is the main national event for journalists, programmers and other professionals to learn to create content using data. This edition has focused on the safety and privacy of communication, closely related with research journalism.
And for the third consecutive year, the launch of the Seminars on Data Journalism and Open Data have been organised by the Telefónica Foundation in collaboration with the Open Knowledge Foundation, Spain. On this occasion we have had two talks and a panel discussion where we have talked about the latest trends in this area, which is growing worldwide.
Speakers:
Al Shaw (@A_L). Application Developer at ProPublica where he forms part of the News Apps team together with Scott Klein or Sisi Wei. He has also had roles as a developer and designer.
Elisabetta Tola (@elisabetta_tola). Scientific journalist and communicator, founder of the scientific news agency Formicablu, teacher of data journalism, scientific and multimedia communication at SISSA (Trieste, Italy), she is the author of Seedversity.org, a cross-media project, in collaboration with Radio3Scienza and Wired Italy and she was the founder of datajournalism.it
María del Mar Cabra Valero (@cabralens). Research journalist and specialist in data analysis. Since 2004 she has worked with diverse national and international press, being a researcher and local reporter for the BBC for matters concerning Spain. Since 2005 she has worked as a writer, video-journalist and producer for media corporations such as CNN+, El Mundo and La Sexta. She is one of the promoters of journalism in Spain. In December 2012 she was chosen as Vice President of the Spanish chapter of the Open Knowledge Foundation and currently continues to work as a research journalist for the ICIJ.
Daniele-Grasso (@danielegrasso). Graduate of Spanish Language from the University of Milan, Masters in Journalism from the Complutense University of Madrid and a Masters in Research Journalism, Data and Visualisation from Rey Juan Carlos University and the School of Journalism, Unidad Editorial. She forms part of the first data unit for a newspaper in Spain, El Confidencial. She has worked with Mar Cabra on projects like Swissleaks.
Adolfo Antón Bravo (@adolflow). He has a PhD from the Department of Journalism III of the Complutense University of Madrid, is the editor of Infotics.es and since 2014 he coordinates the group activities for Data Journalism at Medialab-Prado, where he also participates in Visualizar15 and Ojoaldata. At OKFN-es he works with the Data School.
Salvador Pérez Crespo is an expert and above all very passionate about the future of technology. He is a frequent speaker and author of various articles on technological trends. With a degree as an Advanced Telecommunication Engineer obtained from the Polytechnic University of Madrid, he has been a teacher on the telecommunication engineering program at the University of Deusto. Always related with innovative activities at Telefónica, he is "Head of Strategic Foresight" at Telefónica I+D.