International Volunteering Day 2015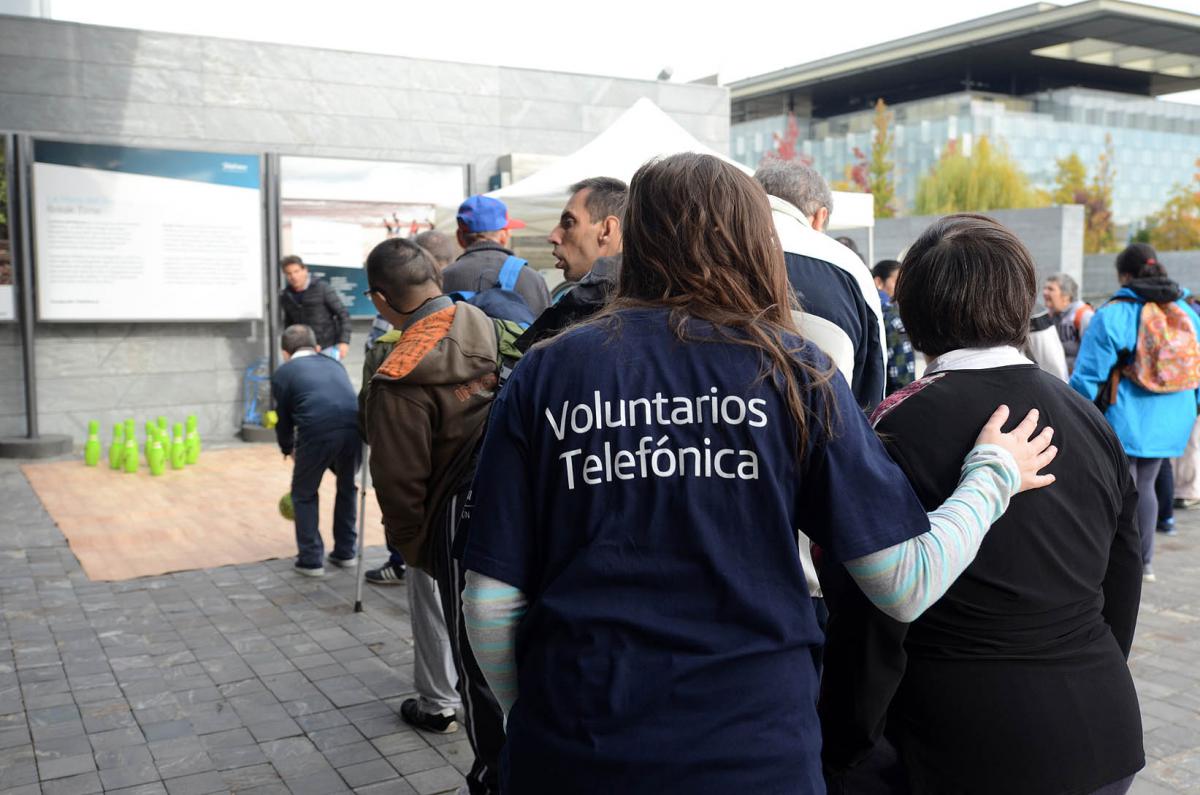 On Friday 16 October, almost 14,000 Telefónica Volunteers in Spain and other countries where the Company is present participated in over 500 activities of the Telefónica International Volunteering Day throughout the world. This date was also significant for the debate and aid to refugees arriving in Europe. Telefónica Volunteers therefore launched a double challenge: to achieve in two weeks, 100 volunteers to aid this group and 80 members to collaborate with the Spanish Commission of Aid to Refugees (CEAR).
During the day, Volunteers from 33 countries in Europe, Asia and Latin America -this was the first time that GTV employees in Brazil joined the activities,- dedicated their time in helping others. It was also the first time that Movistar Plus employees, which have just joined the Telefónica Group, collaborated in corporate volunteering tasks.
Just in Spain, over 3,000 people participated in 245 activities concerning disability, protection of the environment and social inclusion, and in several Think Big projects, the 15 Employment Launches in all Autonomous Regions and in over 50 Telefónica buildings, including the Espacio Fundación Telefónica. Volunteers also promoted tasks online aimed at covering various needs of NGOs.
This edition was highlighted by the intense involvement of Telefónica executives, led by the President, César Alierta and the Chief Executive Officer, José María Álvarez-Pallete, in all charity activities proposed.
In Barcelona, the ambassador of Fundación Telefónica, the Paralympic medallist Teresa Perales, participated in a gardening workshop for people with mental disabilities in Esplugues de Llobregat with the Fundación Finestrelles.