Scientific blogs
Nanotechnology
Technological Innovation and Social Transformation in i-Europe
This project aims to spread the basic concepts of nanotechnology in a language that can be understood by anyone, as well as to remind society about the key role that scientists play in their development.
26/04/2017

Desde los comienzos de la humanidad la evolución y el éxito de las sociedades han estado íntimamente ligadas a la capacidad de desarrollar materiales capaces de satisfacer sus necesidades. Uno ...

19/04/2017

El calentamiento global es un hecho y en nuestra mano está evitar seguir emitiendo agentes contaminantes provenientes de combustibles fósiles y así poder desarrollarnos en un ambiente más sano. Por ...
Biotechnology
Witnesses of Molecular and Cellular Biology Technologies
This knowledge transfer and debate platform is complemented with Networking tools to promote the exchange of opinions between researchers and technological impact analysts.
27/04/2017

Con el avance de las nuevas tecnologías ómicas y los análisis de alto rendimiento (High-throughput) se ha acentuado la necesidad de encontrar nuevos métodos y técnicas que puedan adaptarse a ...

20/04/2017

La minería es un sector económico de gran relevancia en numerosos países, además de la forma de obtener materias primas minerales. En la actualidad es un proceso costoso y de ...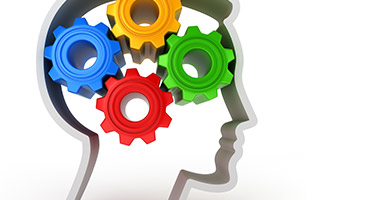 Cognotechnology
Inside the human mind
The blog focuses on the ability of humans to act upon ourselves, along with other elements strongly linked with knowledge technologies, the brain and the mind.
28/04/2017

Seguimos en este post buscando referencias recientes de autores que analizan la posible convergencia entre ciencia y espíritu, entre ciencia y religión e, incluso, entre ciencia y fe. Se entra ...

21/04/2017

Desde hace un número importante de posts venimos buscando en este blog la posibilidad de una convergencia entre ciencia y consciencia. Nos acercamos al final de la reflexión llevada a ...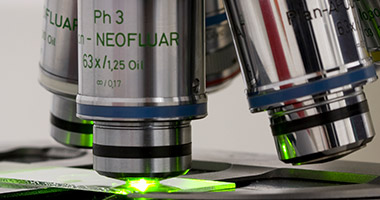 Science and Technology
The Paths of Human Knowledge
Intellectual reflection and the science resulting from it have developed at the same time as technical inventions and the development of tools and machines.
27/04/2017

En el presente post resumimos la enorme labor investigadora, inductiva y deductiva, del científico danés, Niels Bohr, el verdadero padre de la mecánica cuántica, o al menos de sus fundamentos. ...

20/04/2017

Continuamos con la revisión de la obra de Ernest Rutherford como paso previo a las explicaciones de carácter cuántico que aportó Niels Bohr sobre el interior del átomo. Los trabajos ...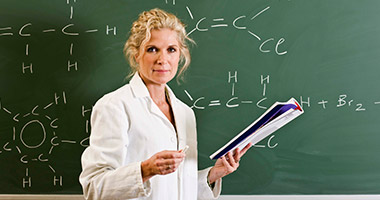 Women and Science
Shining a spotlight on women in science
We open a window for society to publicize the work of women in science, in a space open to men and women, as we all must become active players in this field.
25/04/2017

Acabo de encontrar entre las noticias de Sociedad, los ecos de una joven ingeniera y física de 23 años, Sabrina González Pasterski, con un gran talento y una mente prodigiosa.

18/04/2017

Hoy traemos al Blog un proyecto desarrollado por la Universidad de Deusto, Innobasque y Elhuyar Fundazioa, con el objetivo de fomentar las vocaciones tecnológicas entre las niñas.
Technological blogs
Future Makers
An adventure of knowledge
Writer and ICTs expert Francis Pisani invites us to a fascinating analysis of the use and impact of ICTs and the social media in our lifestyle.
28/03/2017

"Nuestros padres aportaron el desarrollo. A nuestra generación le toca introducir la responsabilidad social", me dijo Ann Wang, la cofundadora china de We Impact, una empresa instalada en Beijing. Cobró ...

21/03/2017

Encontré en China, país del que a menudo se dice, no sin razón, que ofrece lo peor de los dos mundos (capitalista y comunista), gente empeñada en cambiar ambos… sin ...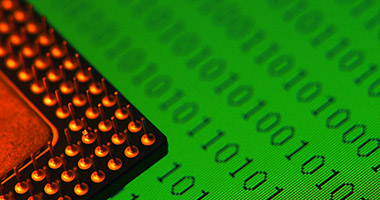 The Crow´s Nest
Technological Observatory
Collective blog devoted to technology improvements giving shape to the future of Internet, broadband and mobility, and other Information Technology and Communications topics.
27/04/2017

El vídeo demuestra cómo utilizar Microsoft Office 365 a través de la HoloLens de Microsoft, toda una experiencia de realidad aumentada que "desparrama" nuestro escritorio de ordenador por toda la ...

24/04/2017

Hasta ahora la Realidad Virtual (VR) y la Realidad Aumentada (AR) generalmente se asocian con el ocio y los videojuegos, pero pueden llegar a ser la tecnología que se convierta ...