Scientific blogs
Nanotechnology
Technological Innovation and Social Transformation in i-Europe
This project aims to spread the basic concepts of nanotechnology in a language that can be understood by anyone, as well as to remind society about the key role that scientists play in their development.
22/03/2017

Desde hace unos años se están empezando a comercializar pantallas de televisión que incorporan la tecnología denominada "Quantum dot display". Según sus fabricantes, estas pantallas basadas en puntos cuánticos permiten ...

15/03/2017

La pérdida de capacidad de las baterías en los equipos portátiles a lo largo de su de vida útil, y el elevado tiempo de espera para cargarlaspuede que se esté ...
Biotechnology
Witnesses of Molecular and Cellular Biology Technologies
This knowledge transfer and debate platform is complemented with Networking tools to promote the exchange of opinions between researchers and technological impact analysts.
23/03/2017

Recientemente se ha celebrado Algaeurope en Madrid (13 al 15 de diciembre de 2016), un simposio para intercambiar información entre las universidades y la industria para discutir la evolución del ...

16/03/2017

Actualmente existe en la sociedad una opinión negativa acerca de las técnicas de manipulación genética, especialmente en el área de la agricultura, debido generalmente al desconocimiento de los beneficios que ...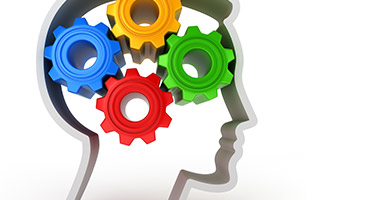 Cognotechnology
Inside the human mind
The blog focuses on the ability of humans to act upon ourselves, along with other elements strongly linked with knowledge technologies, the brain and the mind.
24/03/2017

Hay un último aspecto en cuanto a la mecánica cuántica al que se hace referencia en el presente post. Se trata de la unión de las explicaciones de la mecánica ...

17/03/2017

Se hace referencia en este post a la conveniencia de utilizar la mecánica cuántica en las explicaciones corrientes de nuestro mundo. La propuesta es de Henry P. Stapp un físico ...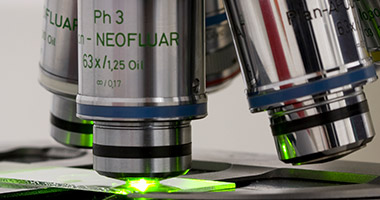 Science and Technology
The Paths of Human Knowledge
Intellectual reflection and the science resulting from it have developed at the same time as technical inventions and the development of tools and machines.
23/03/2017

Dejamos de momento el análisis de diversos informes recientes sobre tendencias científicas y tecnológicas, al que retornaremos en próximos posts, y volvemos en éste a nuestra revisión histórica de ...

16/03/2017

El Arte fuerza los límites de la Realidad Virtual y ésta deviene en lenguaje. El Arte VR explora el cerebro límbico, las emociones, los mecanismos de la percepción y nuestros ...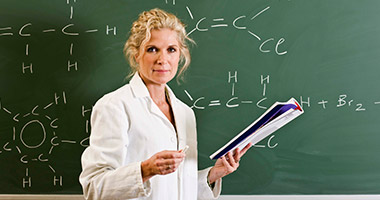 Women and Science
Shining a spotlight on women in science
We open a window for society to publicize the work of women in science, in a space open to men and women, as we all must become active players in this field.
21/03/2017

El pasado 20 de febrero nos dejó Mildred Dresselhouse, una gran científica y una gran mujer. Tenía 86 años y era profesora Emérita en el prestigioso Massachusetts Institute of Technology ...

14/03/2017

Arantxa Unda, Elsa Rodríguez y Miriam Rueda son jóvenes españolas incluidas en la Lista Forbes de las personas menores de 30 años que destacan como emprendedoras.
Technological blogs
Future Makers
An adventure of knowledge
Writer and ICTs expert Francis Pisani invites us to a fascinating analysis of the use and impact of ICTs and the social media in our lifestyle.
21/03/2017

Encontré en China, país del que a menudo se dice, no sin razón, que ofrece lo peor de los dos mundos (capitalista y comunista), gente empeñada en cambiar ambos… sin ...

14/03/2017

A veces resulta difícil distinguir si la innovación viene de fuera o si es local. Nacido en Boston y criado en Texas, donde estudió finanzas, egresado después de Harvard, Nandu ...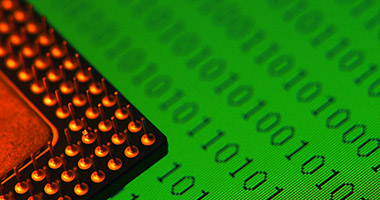 The Crow´s Nest
Technological Observatory
Collective blog devoted to technology improvements giving shape to the future of Internet, broadband and mobility, and other Information Technology and Communications topics.
23/03/2017

Cuando el futuro tiene un aroma vintage: Suecia está probando camiones eléctricos que funcionan como los trolebuses tradicionales.

20/03/2017

Algunos establecen la creatividad artística como el límite último que la inteligencia artificial nunca podrá superar. Y sin embargo, ya existen ordenadores que escriben novelas y poesía o que componen ...