Scientific blogs
Nanotechnology
Technological Innovation and Social Transformation in i-Europe
This project aims to spread the basic concepts of nanotechnology in a language that can be understood by anyone, as well as to remind society about the key role that scientists play in their development.
07/12/2016

Desde las impresoras de matriz de puntos hasta las más recientes impresoras 3D, la tecnología de impresión en color ha recorrido un largo camino en los últimos 40 años. Todas ...

30/11/2016

Como ya se indicó en el artículo anterior, los pacientes con diabetes tipo 1 podrán un día ser capaces de monitorear sus niveles de glucosa en sangre e incluso controlar ...
Biotechnology
Witnesses of Molecular and Cellular Biology Technologies
This knowledge transfer and debate platform is complemented with Networking tools to promote the exchange of opinions between researchers and technological impact analysts.
29/11/2016

Una vacuna es un preparado biológico que origina una respuesta inmune específica capaz de modificar el curso de una enfermedad o evitar una infección. Sin ninguna duda, la vacunación es ...

22/11/2016

Existen compuestos que se generan químicamente, entre los que destacan los aromáticos y los combustibles, que tienen una gran importancia en farmacéutica, entre otros sectores. Actualmente muchos se obtienen ...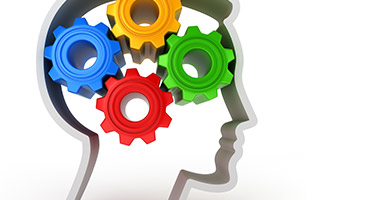 Cognotechnology
Inside the human mind
The blog focuses on the ability of humans to act upon ourselves, along with other elements strongly linked with knowledge technologies, the brain and the mind.
09/12/2016

Pero más que esas dimensiones de la vida del hombre mencionadas en los posts anteriores, a estas alturas de la historia tendría sentido plantearse cuestiones como las siguientes: ¿cómo un ...

02/12/2016

Continuando con los correlatos neuronales mencionados en el post anterior, cabe mencionar que hay muchos científicos modernos que han trabajado en dichos correlatos, entre ellos, Francis Crick (1916-2004), descubridor junto ...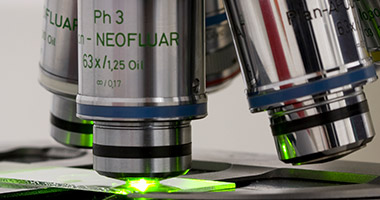 Science and Technology
The Paths of Human Knowledge
Intellectual reflection and the science resulting from it have developed at the same time as technical inventions and the development of tools and machines.
08/12/2016

La Inteligencia Artificial se está desarrollando de forma importante en la actualidad y de ella se esperan grandes avances en relación con la mejora del hombre (del ser humano) tal ...

01/12/2016

La Era de la Digitalización, la Era Cognitiva, la Cuarta Revolución Industrial y otras denominaciones actuales, están siendo utilizadas para hacer referencia al nuevo mundo que se está formando en ...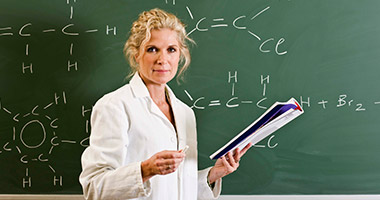 Women and Science
Shining a spotlight on women in science
We open a window for society to publicize the work of women in science, in a space open to men and women, as we all must become active players in this field.
06/12/2016

Hace dos años, Emma Watson (actriz que encarnaba el papel de Hermione en Harry Potter) lanzaba la campaña Hefor She ante la ONU (más de 1.7 millones de visualizaciones). En ...

29/11/2016

Recientemente, se ha celebrado el congreso sobre materiales funcionales CARIBMAT 2016, que tuvo lugar entre el 8 y el 11 de Noviembre en Santo Domingo (República Dominicana). La 1ª ...
Technological blogs
Future Makers
An adventure of knowledge
Writer and ICTs expert Francis Pisani invites us to a fascinating analysis of the use and impact of ICTs and the social media in our lifestyle.
08/12/2016

Coronado de sabiduría y de solidez germánica (que no excluye en absoluto la determinación de protesta), la Betahaus de Berlín hace las veces, sin asumirlo oficialmente, de madre del ...

01/12/2016

En Recife, en el noreste de Brasil, Porto Digital convirtió esta vieja ciudad decrépita en el tercer polo tecnológico del país. Las empresas llegan, las startups se multiplican, las incubadoras ...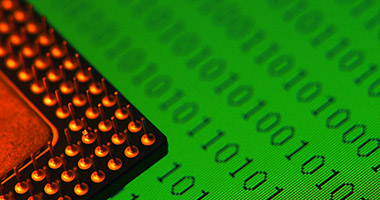 The Crow´s Nest
Technological Observatory
Collective blog devoted to technology improvements giving shape to the future of Internet, broadband and mobility, and other Information Technology and Communications topics.
08/12/2016

Un dron que permite realizar telepresencia desde el aire.

05/12/2016

La mayoría de las fábricas se han ido llenando de robots en las últimas décadas, lo que ha disparado la productividad general de los países, convirtiendo al robot en un ...