Among other tasks, it makes recommendations to the Board; coordinating the implementation and execution of strategic programmes and projects at a global level; it manages resources and ensures medium and long-term sustainability of the Fundación through the establishment of strategic alliances. Each of the Foundations has, in turn, their own Team, which is in charge of the local management. All these teams provide us with diverse profiles to allow for better response to society's needs.
Cesar Alierta Izuel
CEO of Fundación Telefónica
Magdalena Brier
Chief of the presidency
Carmen Morenés
Director General of Fundación Telefónica
Pablo Gonzalo
Digital Culture
Joan Cruz
Institutional Relations
Lucila Ballarino
Digital Transformation
Luis Miguel Olivas
Employability & Education
Susana Prieto
Human Resources.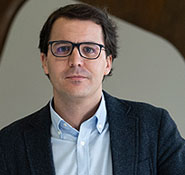 Iñigo Audibert
Finance Processes & Control
Updated: Feb 2019